Have Traditional Therapy and Self-Help Programs Failed You?
Suffering from narcissistic abuse when everything you've tried just isn't working can leave you feeling hopeless.
Can you relate to any of the statements below?
You're tired of being mistreated and abused inside of your relationship
You're overwhelmed by your emotions
You don't feel good about yourself
There's too much drama and negativity in your life
You're done with the never-ending lies and betrayal
You've been searching, but you're more lost than ever
You want to dramatically increase your odds of breaking free from narcissistic abuse
If you feel like you just can't make any progress in your life during or after narcissistic abuse, then you know the deep frustration recovering from a narcissistic relationship can cause.
Despite your best efforts, you just seem to be inching along — while it seems like others are getting over a relationship with a narcissist with seemingly little effort.
I know how you feel — I've been there myself.
Good news!
I figured it out, and you can, too, with the groundbreaking Essential Break Free Bootcamp - the narcissistic abuse recovery program that will give you your freedom — and your life — back.
So many traditional healing programs focus on day after day of endless and exhausting one-size-fits-all modules.
The Essential Break Free Bootcamp throws away the traditional formula for one that helps uncover your personal strengths.
It's easier when you know what to expect and implement the right strategies
Imagine a Narcissistic Abuse Recovery Program That:
Dramatically increases your chances of gaining freedom from abuse
Teaches the truth about whether the narcissist can change
Gets you to a place of acceptance so you can stop doubting yourself over your decision to heal your life
Helps you learn your style of coping schemas and empowers you so you won't be taken advantage of by another manipulator
Dramatically increases your chances of true narcissistic abuse recovery
FINALLY helps you wake up from the nightmare so that you're no longer the target of emotional abuse
Helps you feel supported and understood during your healing journey with a private group of caring individuals who are going through the same thing you are
The Essential Break Free Bootcamp will do this - and MORE! Without having to sit through excruciatingly long audio modules... Without having to dedicate weeks and weeks of your time following a tedious curriculum... Without having to go through it all alone, because you will be among people who truly GET YOU!
Imagine if you felt in control of your future, rather than confused and stuck forever
My program, The Essential Break Free Bootcamp, will give you the exact strategies I personally used after many unsuccessful attempts to heal using traditional therapy and self-help programs.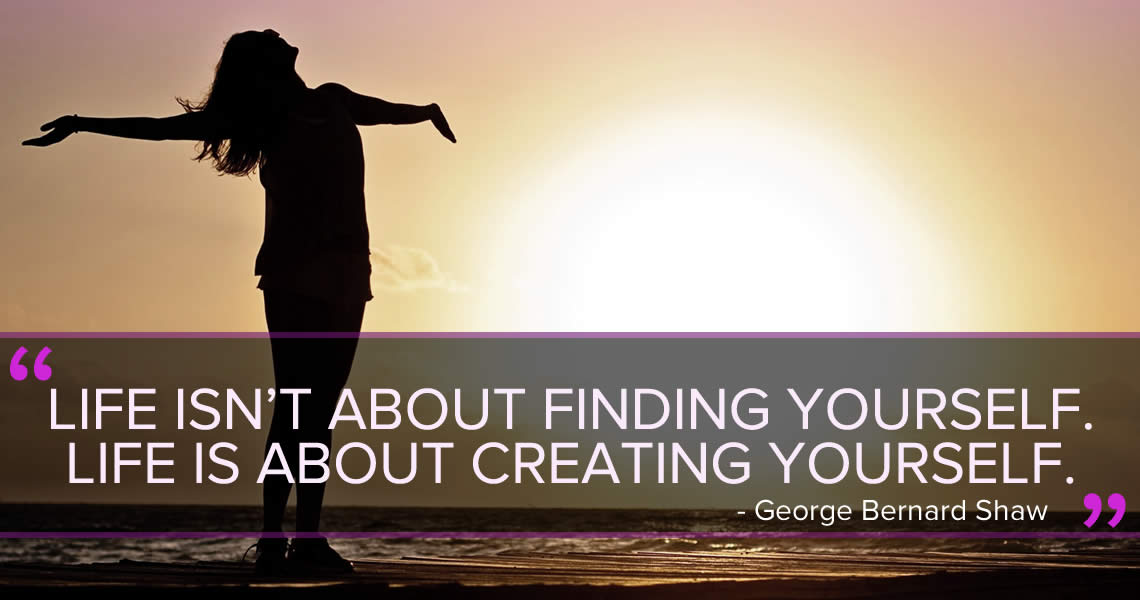 I've conducted hours of research into the reasons we stay in toxic relationships, and discovered the key to transformational healing and overcoming the addiction to drama and trauma.
Using this course, I have helped people from all over the globe to break free from toxic love and painful relationships... and successfully guided them through the stages of healing after narcissistic abuse.
"If I hadn't signed up for this course six months ago, I'm not sure I would be here today. Kim, I am so grateful to have you as my mentor and I thank you from the bottom of my heart for giving me hope again."
Cheryl R, Reno, Nevada
Recover from a Narcissistic Relationship and Learn:
Why you feel addicted to a relationship that brings you misery
How to begin living congruently with your desire to live a healed life free from abuse
How to start your healing journey the RIGHT way
How to begin living powerfully during your first weeks of freedom
How to implement 'Extreme Modified Contact' if you share custody with a narcissist
How to break free from emotional abuse
The coping schemas that have kept you trapped with an emotional abuser
Guided Meditation for Releasing Past Relationships and Painful Memories
Monitor your progress and see where you are in your healing journey
and much, much more!
Your healing can start today!
Take the course on your own time, at your own pace. Your subscription never expires, and you can come back and review a lesson anytime you need...
Imagine if learning these strategies and resources meant more empowerment to break free for good
What results can you expect after taking this online course?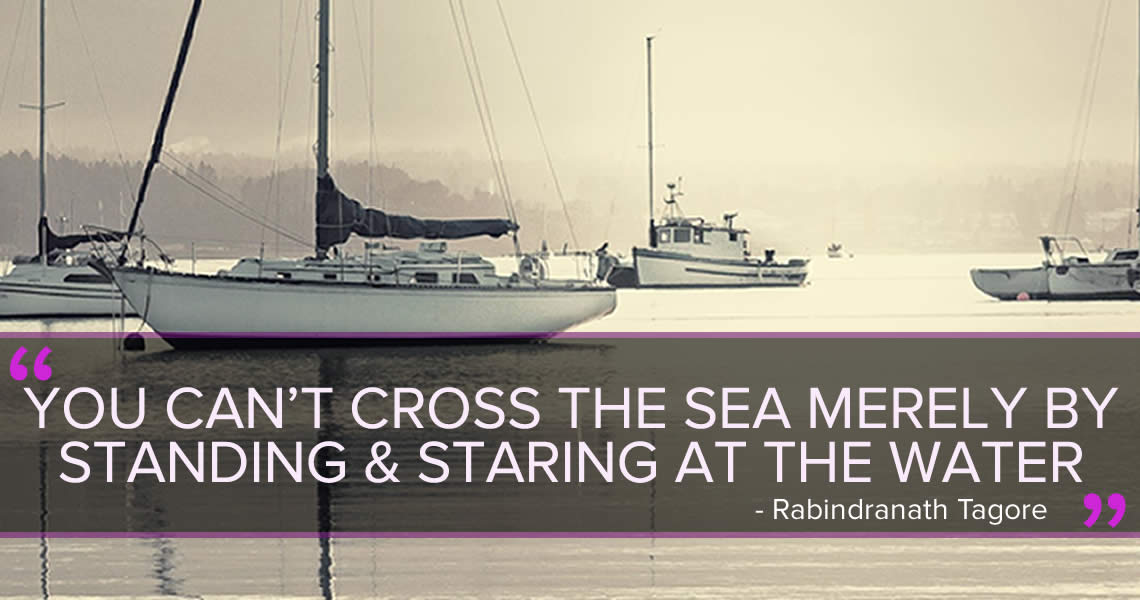 Using skills learned in the Essential Break Free Bootcamp, you'll feel more in control, and more at peace. You'll reignite your lost connection with yourself and heal your body, mind, and spirit.
You'll be able to develop healthy relationships by recognizing and then changing your self-sabotaging patterns. You'll grow into your gifts.
You'll finally see the unexplored adventures ahead of you. You won't live the rest of your life worried about what other people think. You'll understand you were born worthy of love and belonging.
You'll stop feeling worthless.
"Oh my gosh, I didn't think I'd really be able to heal from the trauma of what I went through, but this course had everything I needed to accept my situation, learn new habits, and finally begin rebuilding my life. Nothing else out there like this course."
Angela P, United Kingdom
Here's just a quick peek at what you'll be learning...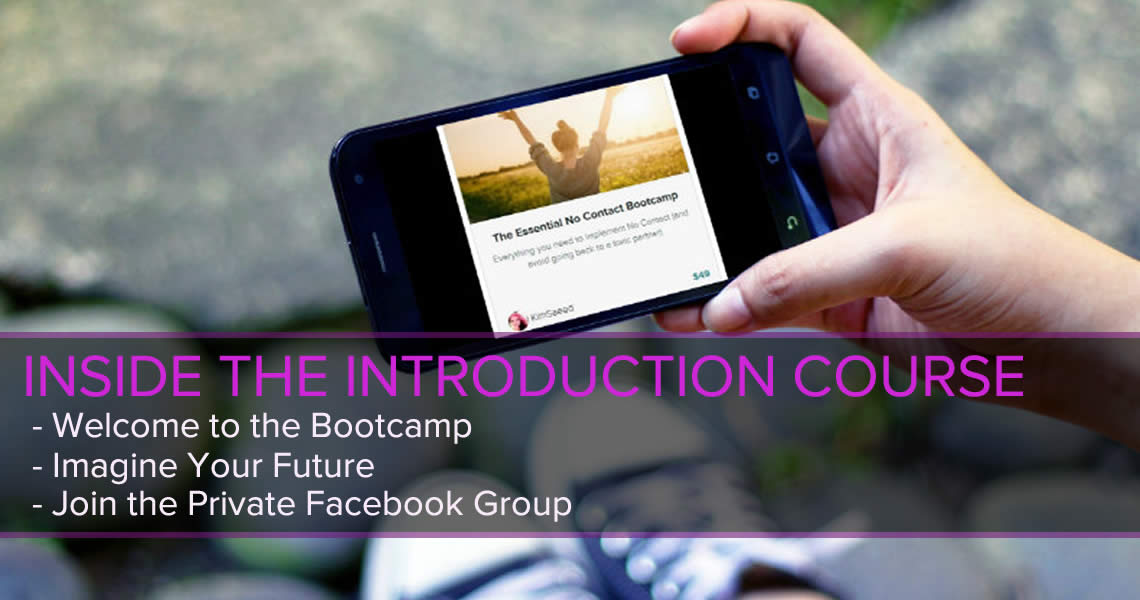 Visualize the Life You Desire
With a strong enough vision, you won't need to constantly struggle. Instead, in this course, you'll learn why and how to get started on the life you desire. Stop "hooking" into the narcissist's drama and get clear on where you want your life to go in a matter of minutes.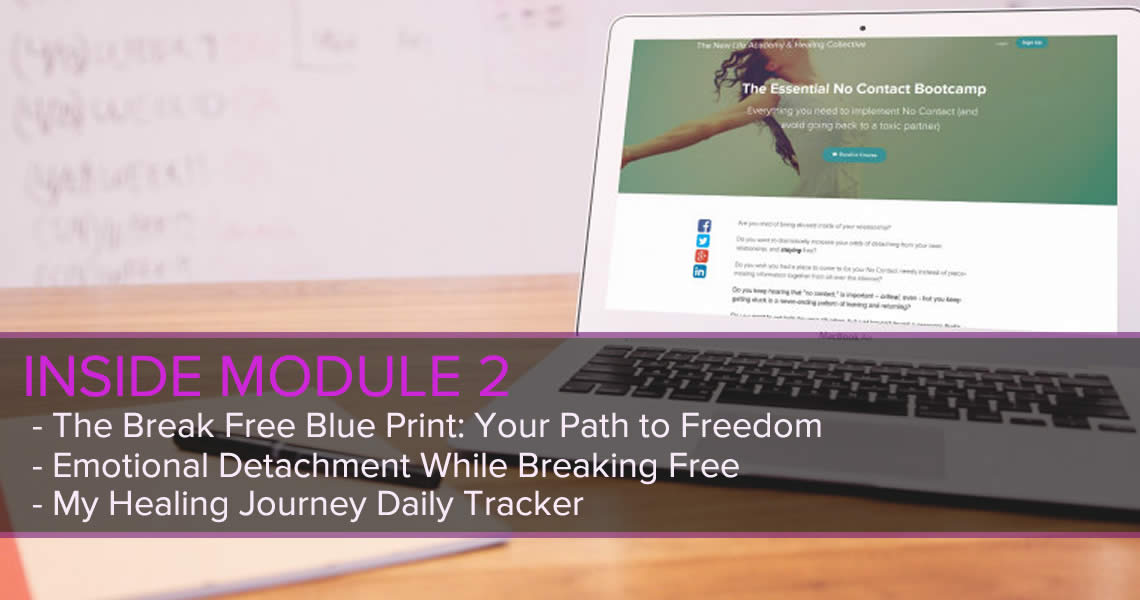 Your Path to Freedom
In this lesson, I'm pulling back the curtain on how to detach from love that hurts the RIGHT way. You've read tons of articles on Google and watched videos on ways to heal while still with the narcissist, but none of those strategies work...in this course, you'll finally break through the barriers and stop spinning your wheels.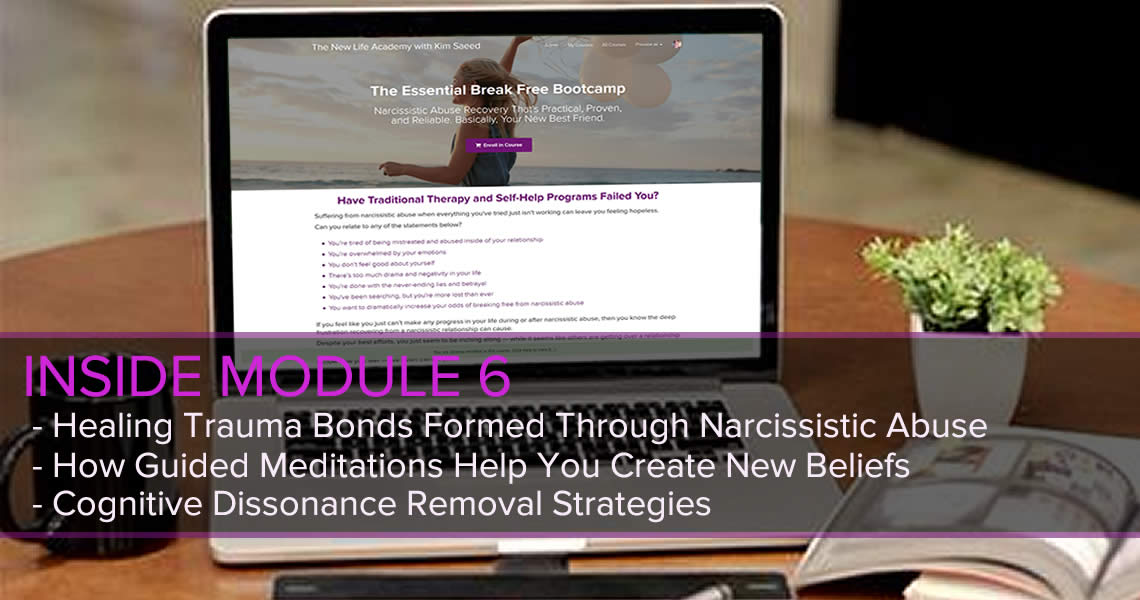 Healing From Toxic Love - First Steps
In this section, you'll learn how to start healing trauma bonds, strategies to overcome cognitive dissonance, and have access to a member's-only guided meditation for releasing past relationships and painful memories.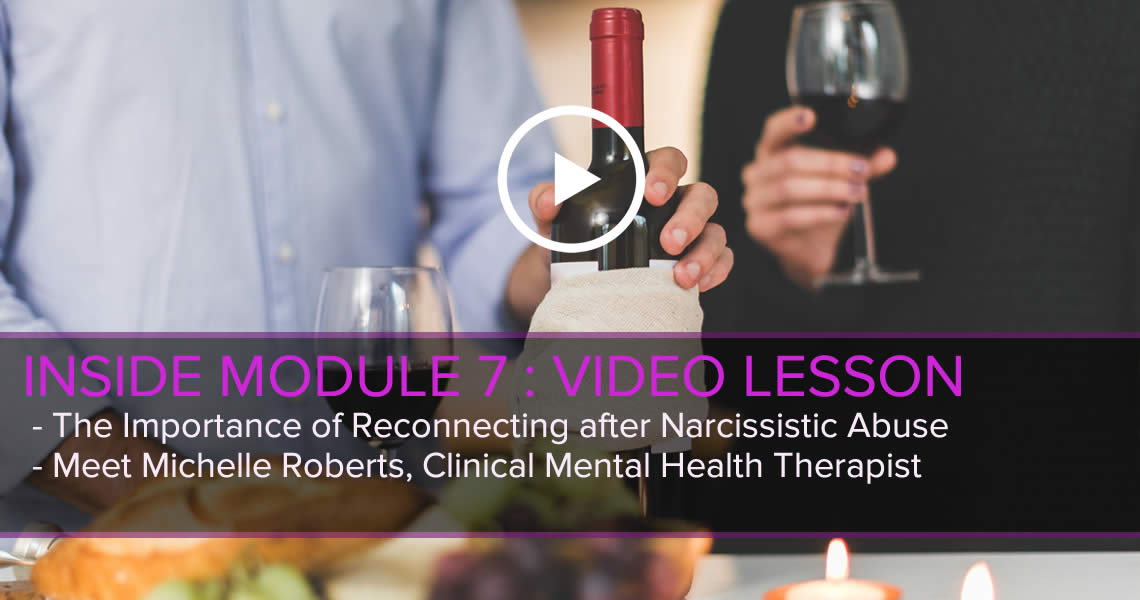 Video Lesson: Building In-Person Connections
Nervous about getting out and meeting new people? Here's the truth: 95% of survivors feel weird about this—until they learn a few important tips.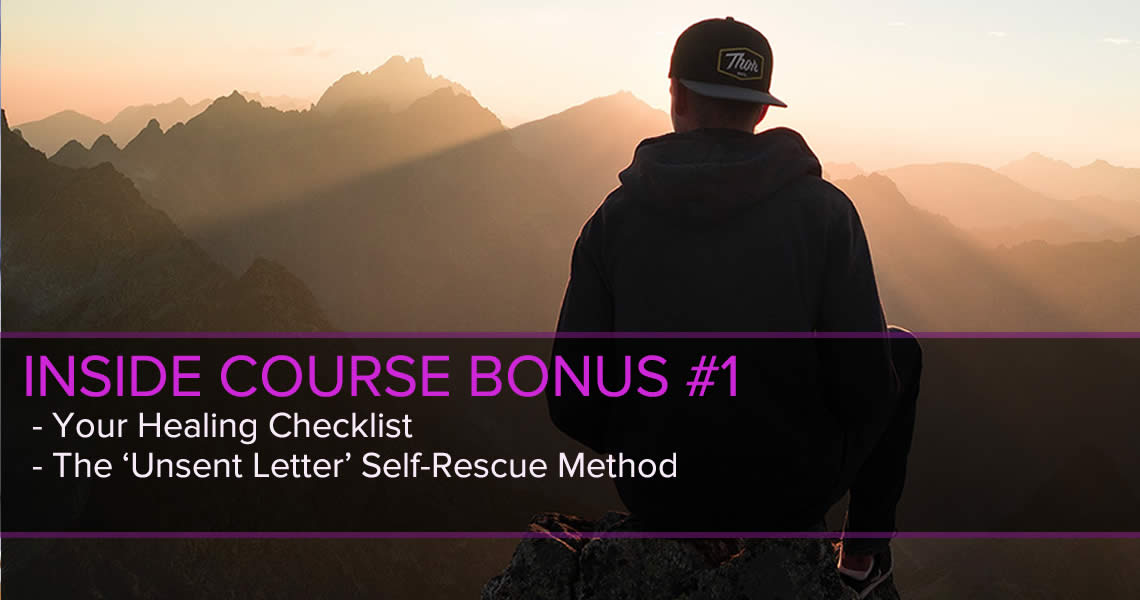 When is it okay to date again?
How do you know whether you're on the right track with your healing or if it's okay to start dating again? In this final lesson I'll show you how to assess your progress and keep moving forward.
And that's just the start!
The full program includes over 26 lessons, 4 exclusive pre-recorded Q&A sessions, and 3 bonus courses!
What are you waiting for? Get the help you deserve right now!
Who is The Essential Break Free Bootcamp for?
The Essential Break Free Bootcamp applies to both men and women – single and/or divorced – or even presently in a toxic relationship and needing insights
"As a licensed therapist, I was a little skeptical that I'd really be able to find someone or something to help me. After all, I know all there is to know about emotional abuse and how to heal. But, Kim's approach is absolutely the best option for any other skeptics out there. This course has obviously been researched, tested, and proven to work. I am a true believer."
Stacy E, Los Angeles, CA
This course is for you if…
You're getting ready for, in the process of, or have recently detached from a toxic relationship and you want to increase your chances of making it stick
You want to learn MORE about the real reasons you break No Contact and empower yourself to overcome them
You want to learn the A-Z of the entire Break Free process. (In this course, we teach you both why you need to Break Free AND how to implement healing strategies, starting with information that will prepare your subconscious mind to accept your situation more readily, thereby tremendously increasing your odds of gaining freedom)
You're a beginner or you've tried Breaking Free and faltered a few times. It doesn't matter...if you want to have a better understanding of the WHY and HOW, this course will give you valuable information and strategies you can use!
The narcissist in your life is a coworker, family member, or friend. Although the languaging in the course may appear to pertain only to romantic partners, the Break Free process and healing activities can be applied to any toxic relationship
You've read tons of articles on Google about Grey Rocking it or ways to heal while still with the narcissist, but none of those strategies seem to work (because you can't heal while under the influence of the narcissist!) You want to learn from people who have walked the walk and can help you get results
You're ready to put in the effort with a powerful Break Free system. You're not one to sit back and expect results to "just happen," but you need someone to tell you exactly what to do and when
Scared of doing it alone?
You're in the right place!
The Essential Break Free Bootcamp is a self-paced digital course - that you can begin instantly.
You have indefinite access to the program, and there are no timelines you need to follow. Pick up where you left off later on, and take as long as you like!
You really only have two choices...
Option 1: Keep doing what you've been doing. Continue reading the forums - most of which only trigger and re-traumatize you and keep you STUCK. Hope something sticks. Wait YEARS to see results, IF you experience any at all.
Option 2: Learn from people who know what they're talking about and can show you not only how to Break Free, but give you a deeper understanding of the pull to go back. Gain new strategies you can use over and over again (that you know will work because they're taught by people you trust...not some random person or blog you found on Google).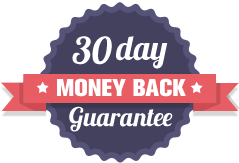 Join The Essential Break Free Bootcamp Today!
Inside the private course you'll get:
10 Life-Changing Modules, plus $225 in course bonuses
A guided meditation for releasing past relationships and painful memories
Companion Handouts & Workbooks
Private Facebook Group - Members of this group have said it's one of the best they've been in!
Copies of Kim's Best-selling eBooks, How to Do No Contact Like a Boss! and 10 Essential Survivor Secrets to Liberate Yourself from Narcissistic Abuse
A Self-Assessment Progress Checklist
Access to four recorded Q&A's
30-Day Guarantee
Are you ready to get started on your new life? Then click the "enroll now" button below to sign up for immediate access to The Essential Break Free Bootcamp.
Let's do this!